ANTIOXIDANTS FIGHT FREE RADICALS
WHAT ARE THEY?

HOW DO THEY WORK?

WHICH ONES ARE BEST FOR MY SKIN?
If there is a magic potion that can delay skin ageing and protect it from further damage, would you take it? For years, health and skin care companies have been searching for the "fountain of youth" and it looks like we have come close to a solution, all thanks to antioxidants.
Antioxidants are compounds produced in your body and found in foods. They help defend your cells from damage caused by potentially harmful molecules known as free radicals which can damage the skin and may cause a state known as oxidative stress or an imbalance between the production of free radicals and the ability of the body to counteract or detoxify their harmful effects such as macular degeneration, cardiovascular disease, certain cancers, emphysema, alcoholism, Alzheimer's disease, Parkinson's disease, ulcers and all inflammatory diseases, such as arthritis and lupus.
With daily use, antioxidants, can reduce
lentigines (sun spots)
help combat visible signs of ageing
calm skin inflammations
provide the skin with hydration
increase moisture retention to help revitalise dull-looking skin.
Environmental factors like
radiation from the sun
pollution
radiation
cigarette smoke
toxic chemicals
are also known to trigger the formation of free radicals. Fortunately, studies have shown that the inclusion of antioxidants in your skin care regimen and diet can help your skin fight free radical damage and recover from oxidative stress.
ANTIOXIDANTS IN OUR FOOD
By eating a wide variety of the foods in this article, you can boost your blood levels of antioxidants, help neutralise free radicals and reduce the risk of chronic diseases.
Dark chocolate
Pecans.
Blueberries
Strawberries.
Goji berries.
Raspberries
Kale
Red
Beets
Spinach
The 5 Main Benefits For Your Skin
Antioxidants help correct signs of age.
Oxidative stress breaks down collagen, hinders skin's natural repair process and triggers inflammation—and you see these as fine lines, wrinkles, loose skin, acne breakouts and a blotchy skin tone. By scavenging free radicals, antioxidants can help prevent and correct these visible signs and give skin a more youthful glow.
Antioxidants help prevent sunburn.
All antioxidants have anti-inflammatory properties and can decrease the inflammatory response to the sun's harmful rays, providing enhanced protection against the sun's damaging effects of UVA and UBA rays and photoaging.
Antioxidants help skin repair itself.
Inflamed skin impedes the skin's rejuvenation process. By reducing inflammation, antioxidants allow skin to repair itself and correct visible damage. Antioxidants, like vitamin C, can also stimulate collagen production, which is vital for youthful skin.
Antioxidants help brighten skin tone.
Free radicals and frequent sun exposure can also trigger changes in our skin's melanin production, causing dark spots and uneven skin tone. By reducing photodamage, antioxidants can help prevent abnormal skin pigmentations. Some antioxidants (again, like vitamin C) also work as a tyrosinase (an enzyme that stimulates melanin production) inhibitor.
Antioxidants may help prevent skin cancer.
Some antioxidants, such as vitamins A, C and E, have anti-carcinogenic properties and may help prevent skin cancer.
The Best Antioxidant For Your Skin
Antioxidants aren't all cast in the same mould. While they're all designed to protect the cells from UV light, pollution and other environmental elements that produce damaging free radicals, some are found to be more potent than others. Here are just some of the most popular antioxidants found in your skin care products:
VITAMIN C
A favourite among dermatologists, vitamin C is one of the most studied antioxidants available on the market. Other than being a free radical scavenger, vitamin C has other skin benefits, like boosting collagen production and fading dark spots. But beware, vitamin C is inherently unstable and can lose its potency when exposed to light or air.  Other forms of vitamin C include L-ascorbic and ester-C. 
FIND IT IN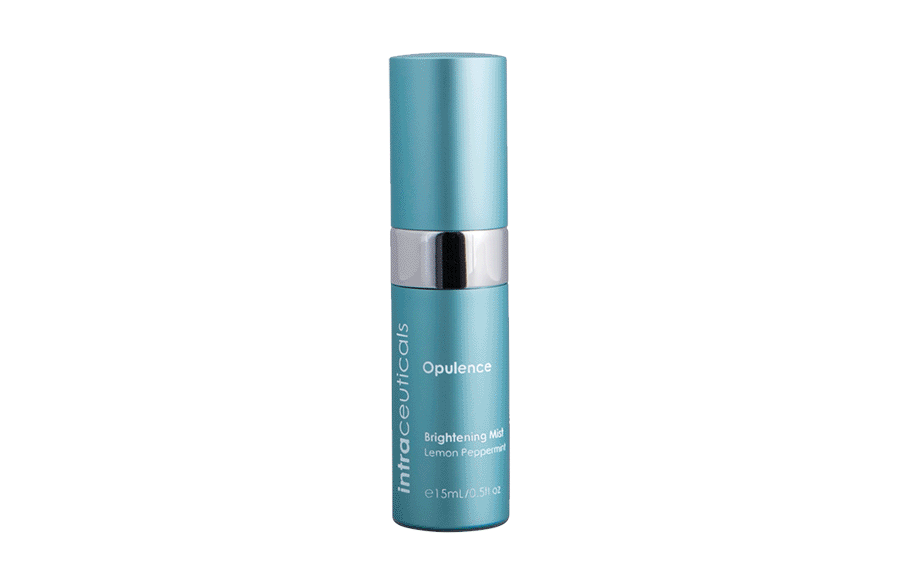 KAKADU PLUM
A powerful superfruit from the Australian outback which are exposed to extremely high sun index with harmful rays. Consequently Kakadu Plums have developed a highly efficient self-defence system composed of powerful antioxidant molecules to protect against sun induced free radical attack.
Kakadu Plum can be found in the following Intraceuticals products.  Skin cells boost their defences and oxidative stress is reduced ensuring the skin is both protected and reinforced to reduce the appearance of the signs of ageing.
INTRACEUTICALS Anti oxidant Booster serum/Rejuvenate Enzyme exfoliant/ Rose Revival Mist / Rejuvenate Hydration Gel/Rejuvenate Daily Serum/Eye Gel/Lip Masks/Brightening Mist
ULTRADERM Absolute C Serum/ IntenC 20 Serum/Absolute C Cream/Skin Renew Active Night Repair
RETINOL (VITAMIN A)
If there's one anti-ageing ingredient that's been proven time and time again to help turn back the clock on ageing skin, it's retinol. A derivative of vitamin A, this ingredient is particularly effective due to its small molecular structure, giving it the ability to penetrate deep enough into the skin that it can effectively stimulate collagen production and accelerate cell renewal and repair, smoothing fine lines and wrinkles and improving skin tone in the process. Whether it's the over-the-counter or prescription-strength kind (tretinoin), retinol is a powerful antioxidant for fighting environmental aggressors that cause premature skin ageing.
FIND IT IN
INTRACEUTICALS Opulence Daily Serum/Vitamin A Booster/Rejuvnate Daily Serum
ULTRADERM Rapid Retinol Concentrate/ Absolute A&E/Essential A Body Serum/Skin Renew Active Night Repair/Nightshift Resurfacing Mask
VITAMIN E
Vitamin E is an important vitamin required for the proper function of many organs in the body, including the skin. Aside from being a powerful antioxidant, vitamin E is widely recognised for its ability to accelerate the skin's healing process. No wonder it is often found in moisturisers, creams and lotions formulated to treat dry skin as well as products designed to reduce stretch marks.
FIND IT IN
INTRACEUTICALS/Rejuvenate Cleansing Gel/Rejuvenate Daily Serum/Rejuvenate Hydration Gel/Opulence Brightening Cleanser
ULTRADERM Absolute A&E serum/ Daily Protector SPF30+/Skin Karma Moisturiser/Skin Recovery Mask
NIACINIMIDE (VITAMIN B3)
A well-functioning epidermis is essential to protect us from free radicals. The more our skin barrier function is stabilised, the more it can fully absorb the vitamins and nutrients from our skin care products and achieve optimal results. However, as we age, our skin's ability to heal and retain moisture weakens, leaving us prone to wrinkles, fine lines, hyperpigmentation and dullness.
Niacinamide, also known as vitamin B3, is a powerful antioxidant that improves the skin's texture and tone. It reduces fine lines, wrinkles and hyperpigmentation and exhibits anti-inflammatory properties.
Water-soluble and suitable for all skin types, this vitamin is often used to treat skin conditions like rosacea and acne and is not known to cause any adverse reactions. It can even be combined with your favourite skin care products and ingredients, like vitamins A and C, retinol and hydroxy acids to boost their performance.
FIND IT IN
ULTRADERM Absolute B3 Serum/Nightshift Resurfacing Mask